Samsung's official foldable flagship is the Galaxy Z flip, announced in Feb 2020; almost an year after the Galaxy fold was recalled. Here's how to take a Galazy Z flip screenshot.
To take a screenshot on the Galaxy Z Flip, press the Power + Volume down buttons simultaneously and you'll see the screen flash. There's no need to hold down the buttons. It's just a simultaneous press like in the Galaxy S20.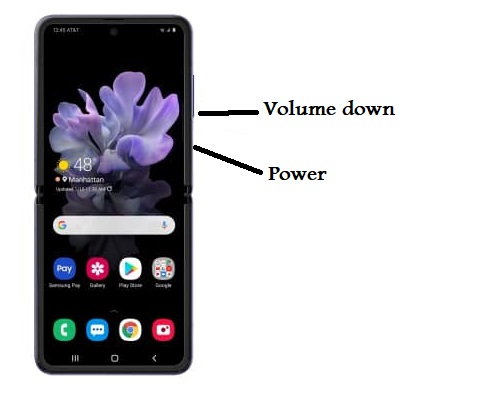 When the screenshot is taken, you'll have some quick options like crop, share, edti….at the bottom of the screen.
The Galaxy Z flip screenshot will then be saved to your gallery; in the screenshots folder. You can find your screeshot there and do whatever you want with it!
That's how to screenshot on Galaxy Z flip with buttons but we realize it's not the most ideal way to take screenshots since the buttons are on the same side! But you can always use Galaxy Z flip screenshot gestures or use Bixby to screenshot on your Galaxy Z flip.