In 2019, Motorolla turned back time when they launched the Motorola RAZR 2019; a foldable Android smartphone, to remind us of the old school Moto Razr V3.
Since the new Motorola RAZR is an Android phone, the default way to screenshot on Android applies.
Press the Power + Home button simultaneously for one or two seconds and release them together. You'll see a quick animation and a screenshot will be taken.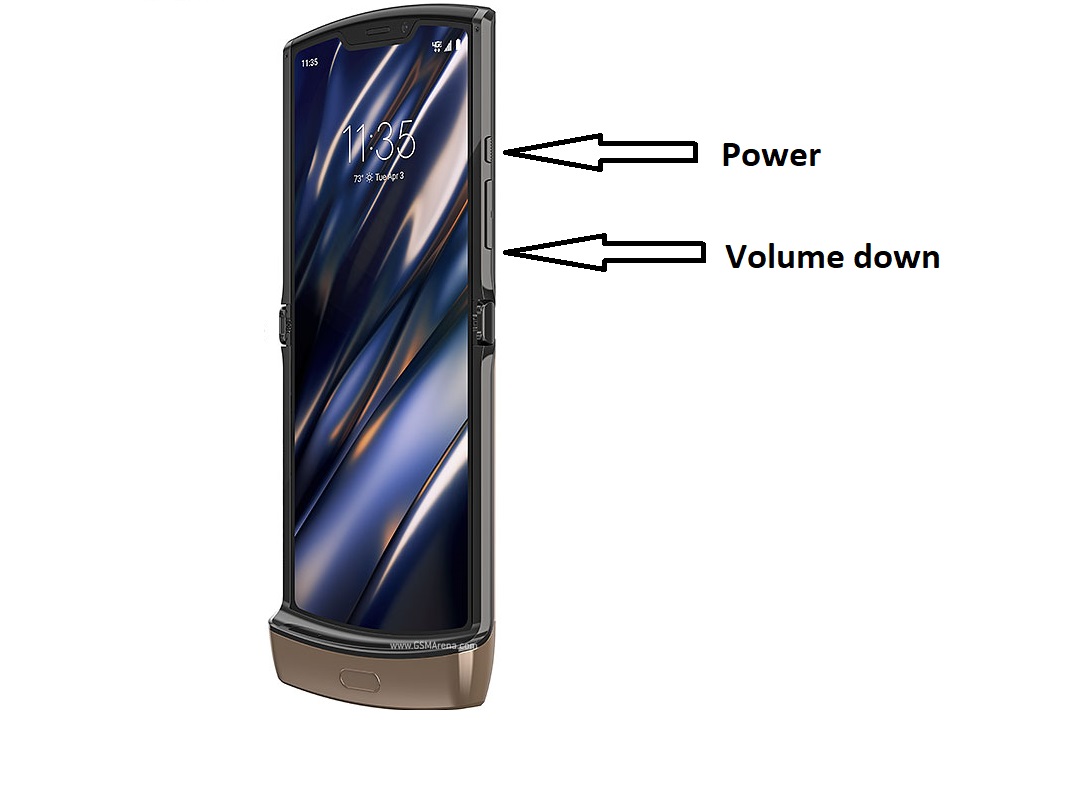 You'll have a few quick options to take a scrolling screenshot, to edit or to share the screenshot before it's saved to the gallery in the screenshots album(folder).
An alternative way to screenshot is to use the capture option when you swipe down from the top to open the notifications and quick setting bar. You'll see a 'Capture' option which is your screenshot button. It will screenshot your screen.