The Oneplus 8 and Oneplus 8 Pro are the newest flagships from Oneplus. As usual great smartphones.
To take a screenshot on Oneplus 8, press and hold the Power + Volume down buttons simultaneously for about one second. It helps that these buttons are on either side of the phone.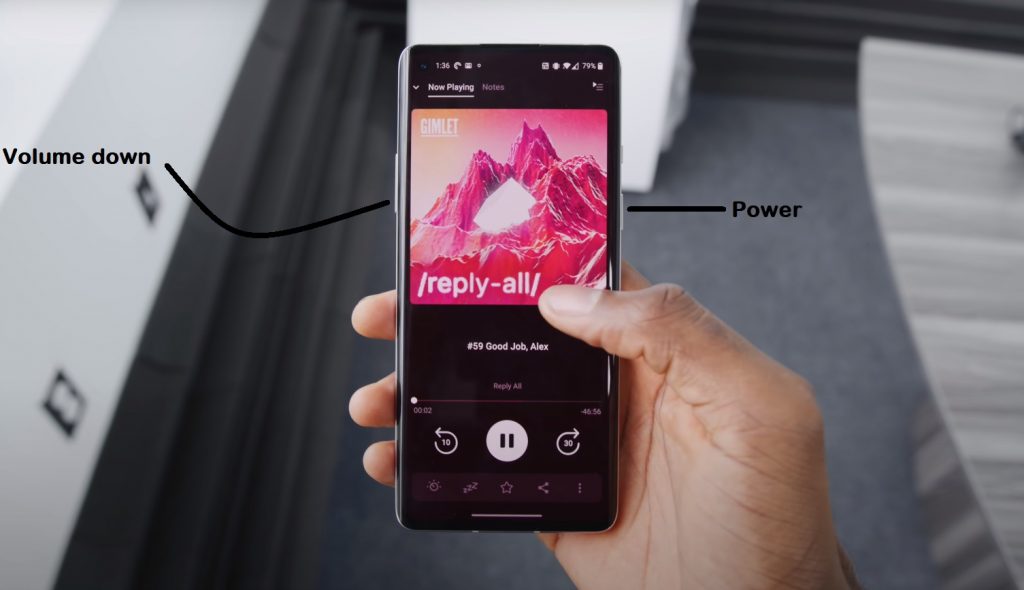 You should see the screenshot animation and he screenshot sent to the bottom of your screen. Eventually it will be saved to your gallery in the 'screenshots' folder.
If you screenshot a browser page or anything else that you can scroll, you'll get an option to take a scrolling screenshot.
As soon as you take the screenshot, you'll see the option to 'Expand Screenshot'. Tap on that then let it automatically scroll until where you want your screenshot to reach. Then you can save or edit and share your screenshot.