Whatsapp is the most popular instant messaging app in the world right now. There's a myriad of reasons why one would want to capture a screenshot in whatsapp.
But there's no built in screenshot function in Whatsapp. So that means you have to use your phone or tablet screenshot function to capture a screenshot on whatsapp.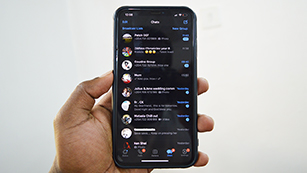 Simply line up what you want to capture on the screen and take your device's screenshot. If whatever you're capturing does not fit in one screenshot, you can then take several screenshots.
If you need one long screenshot of Whatsapp content like messages that cannot fit in one screenshot, you can use the scrolling screenshot function. It's available on most Android smartphones and tablets.
If your Android device device does not have the scrolling screenshot function, or you use an iPhone, you could use a third party app to take a long screenshot in Whatsapp.