Unlike iOS, Android is an open source operating system, different manufactures take the code and might customize their own screenshot functions the way they want.
But there's a default Android screenshot function that works with most Android devices. That's the Power + Volume down buttons combo.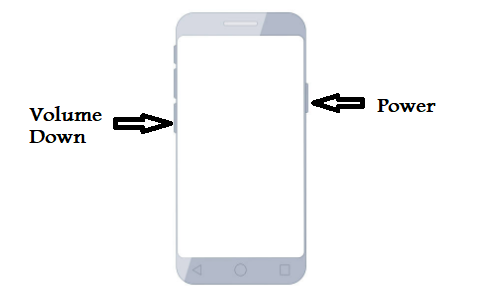 To take a screenshot on most Android devices, press the Power and Volume down buttons down together for a second or two, then release them quickly together.
That will capture a screenshot of the entire screen. Some phones will give you quick options to edit and share but eventually screenshots will be saved in your phone's/tablet's screenshots folder.
Most Android devices also have their own unique button combinations and gestures for taking screenshots. You can search this website for your specific droid instructions.
If you're Android device is running Android 2.3 or earlier versions, then you might not have the screenshot function built in. Some phones like Samsung had the screenshot feature built right into the Samsung skin but for some, you might have to download third party applications for taking screenshots.